In observance of World AIDS Day, the AIDS Society of the Philippines, Mt Cloud Bookshop and the Baguio Writers Group invite you to the "2nd Scarlet Letters from Baguio; a Poetry Slam for HIV Awareness", a performance poetry using the power of the spoken word, on November 29, 2013, 6pm at Mt. Cloud Bookshop, Baguio City.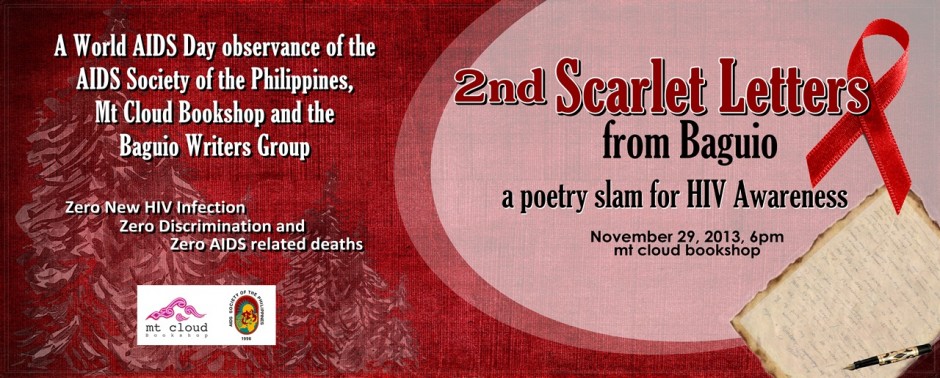 Eligibility
Everyone who will be in Baguio City on this date is invited to join.
No fees will be collected.
Elimination rounds
In the 1st round, poets will read pieces (already written, contemporary or otherwise) and will be judged by their interpretation and performance.
In the 2nd round, the poets perform original pieces that they prepared beforehand that touch on any aspect of HIV and AIDS.
In the 3rd and final round, the remaining poets will write their own poems on the spot based on a specific, surprise theme on HIV that will be given by the judges, and then they perform.
Prizes
*Cash prizes and other surprises await the winners.