December 9, 2014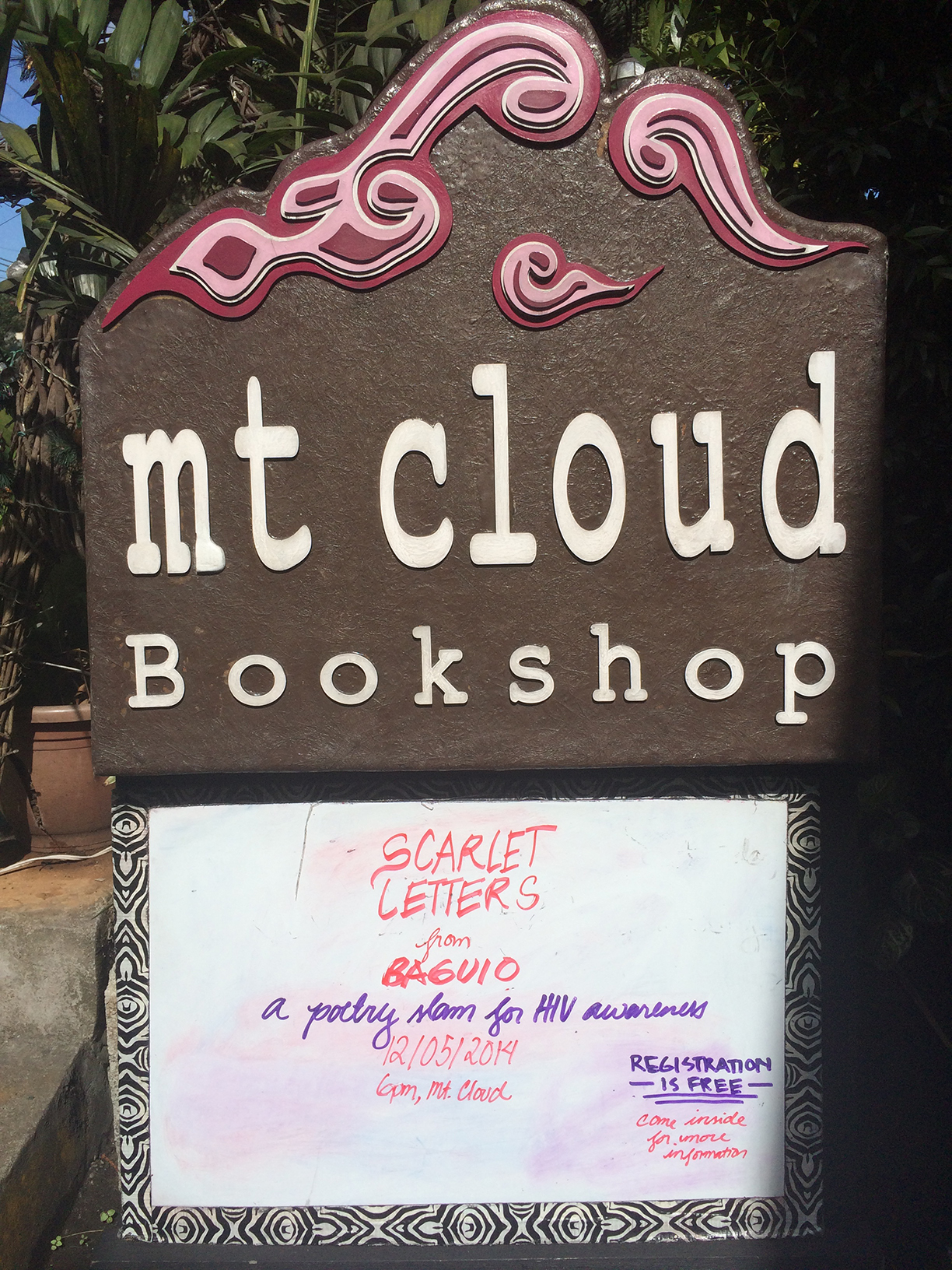 BAGUIO CITY- In celebration of World AIDS Day, the AIDS Society of the Philippines and Mt. Cloud Bookshop in partnership with Baguio Writers Group held its 3rd Scarlet Letters from Baguio, a poetry slam for HIV awareness dated last December 5, 2014 6:00 PM at Mt. Cloud Bookshop.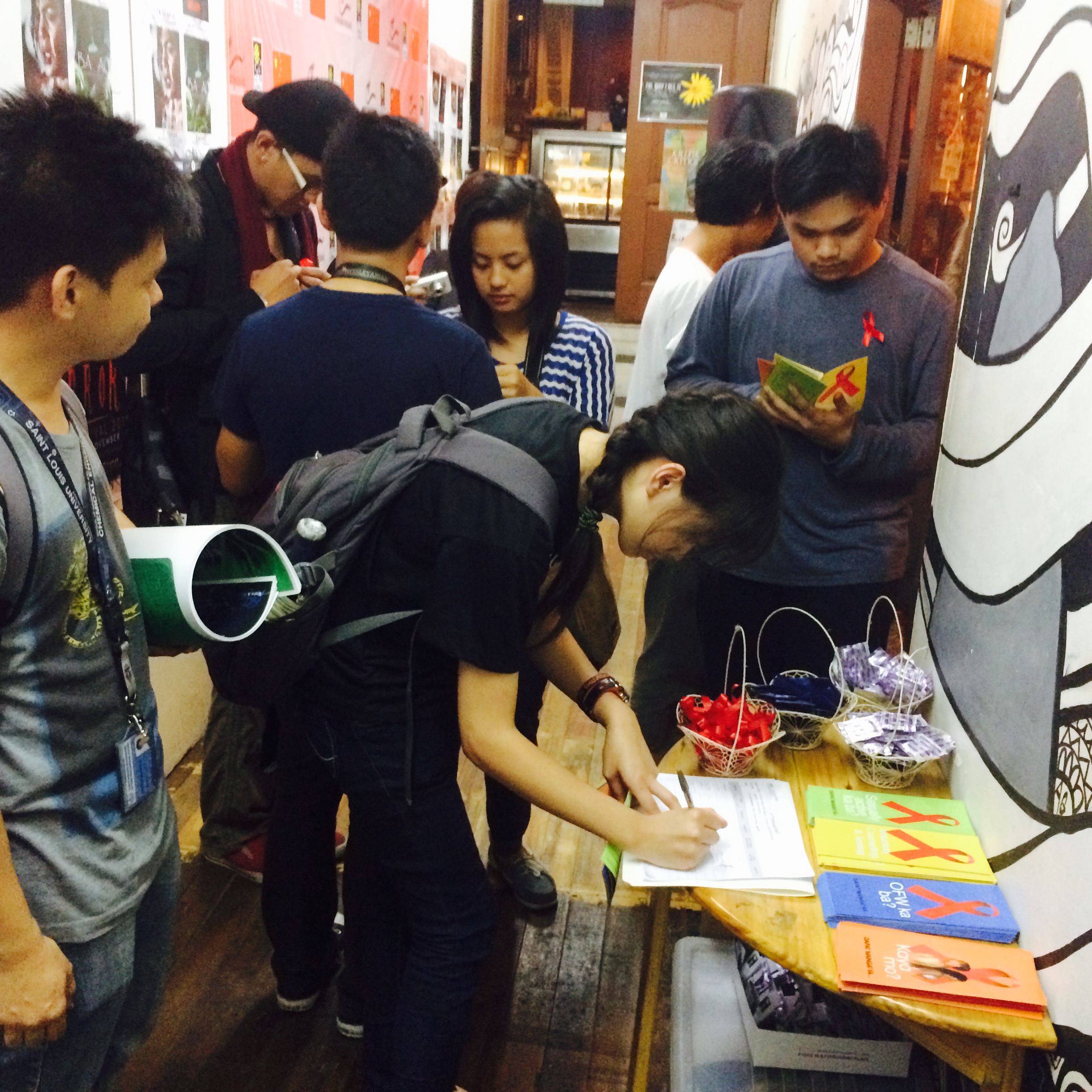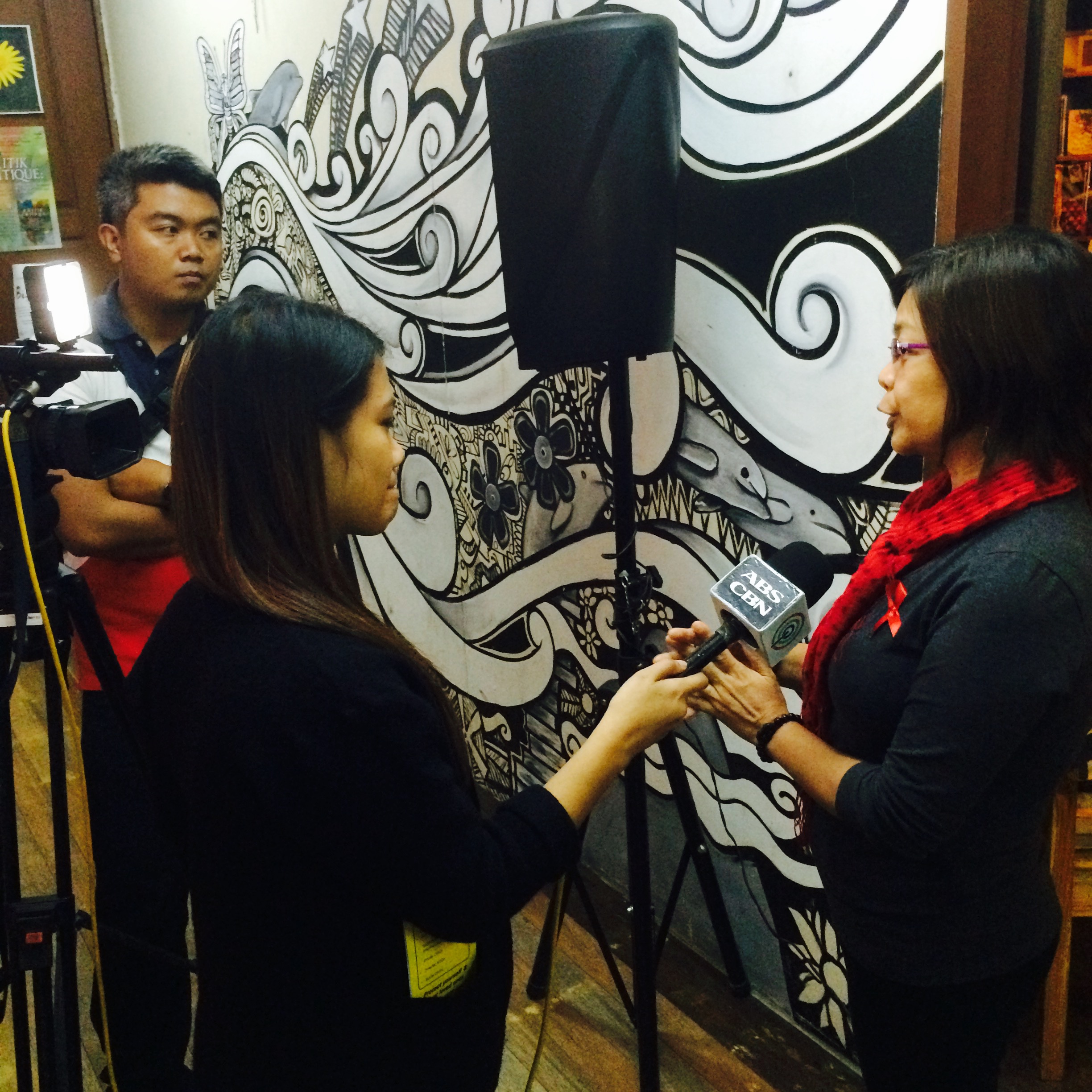 The organizers invited distinguished judges to witness the event namely: Prof. Bely Ygot, incoming Board of Trustees member of AIDS Society of the Philippines and UCCA Director of Polytechnic University of the Philippines; Mr. Frank Cimatu, journalist and member of Baguio Writers Group; Mr. Kervin Calabias, last year's grand prize winner of 2nd Scarlet Letters; and Mr. Karlo Altomonte, actor and his second time as judge. Twelve (12) registered poets joined and there were three elimination rounds in this poetry slam. During the first round, competitors performed pieces pre-selected by the organizers for the judges' first impression. The top 8 poets that made it to second round performed a prepared, ORIGINAL piece that touches any aspect about "love". In the third and final round, the remaining top 5 poets held in isolation for ten minutes to write a new poem on a surprise theme "VIRGINITY" given by the judges. After 10 minutes in isolation, poets called in one by one to perform their new piece. The judges were also asked to comment on the performance and written piece of the poets.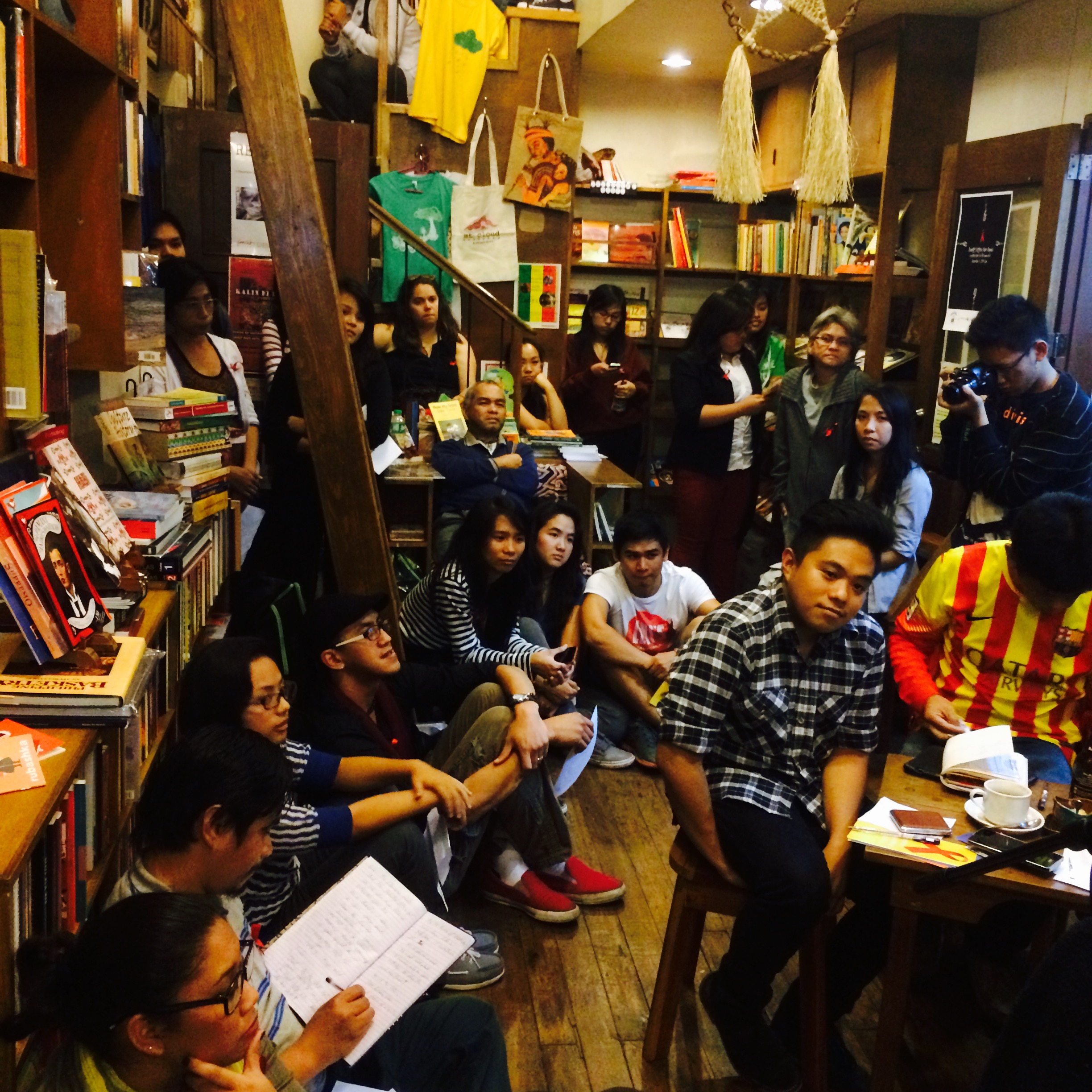 After the deliberation, the top 3 winners hailed as follows: Mr. Paulino Cuison II from University of the Philippines-Baguio as first place, Ms. Villia Jeeremovas from University of Toronto as second place and Ms. Solana Perez as third place. Cash prizes, certificates and other gifts from sponsors Cafe by the Ruins Dua, Hill Station, AIDS Society of the Philippines, the Baguio Writers Group and Mt. Cloud Bookshop awarded to winners.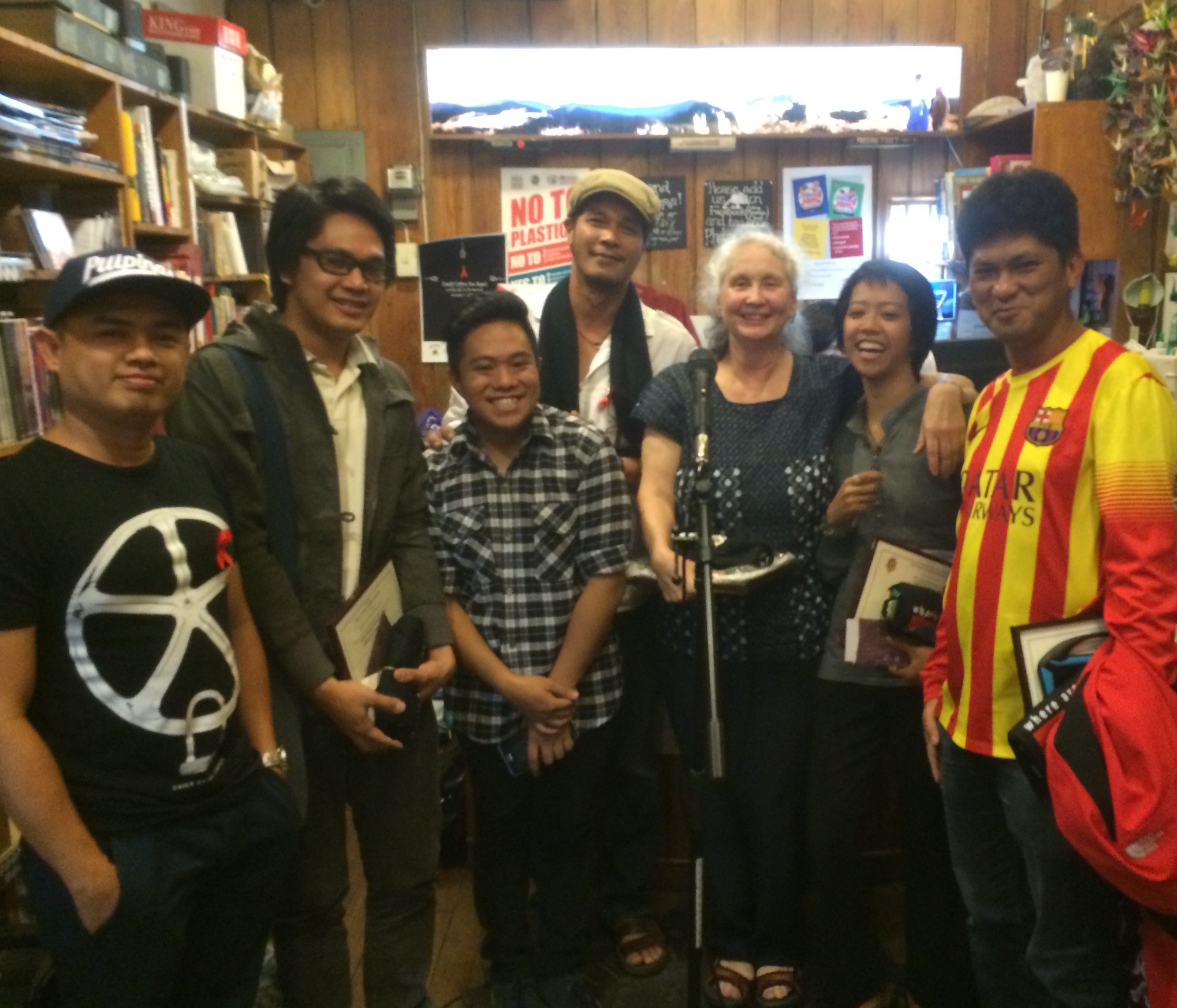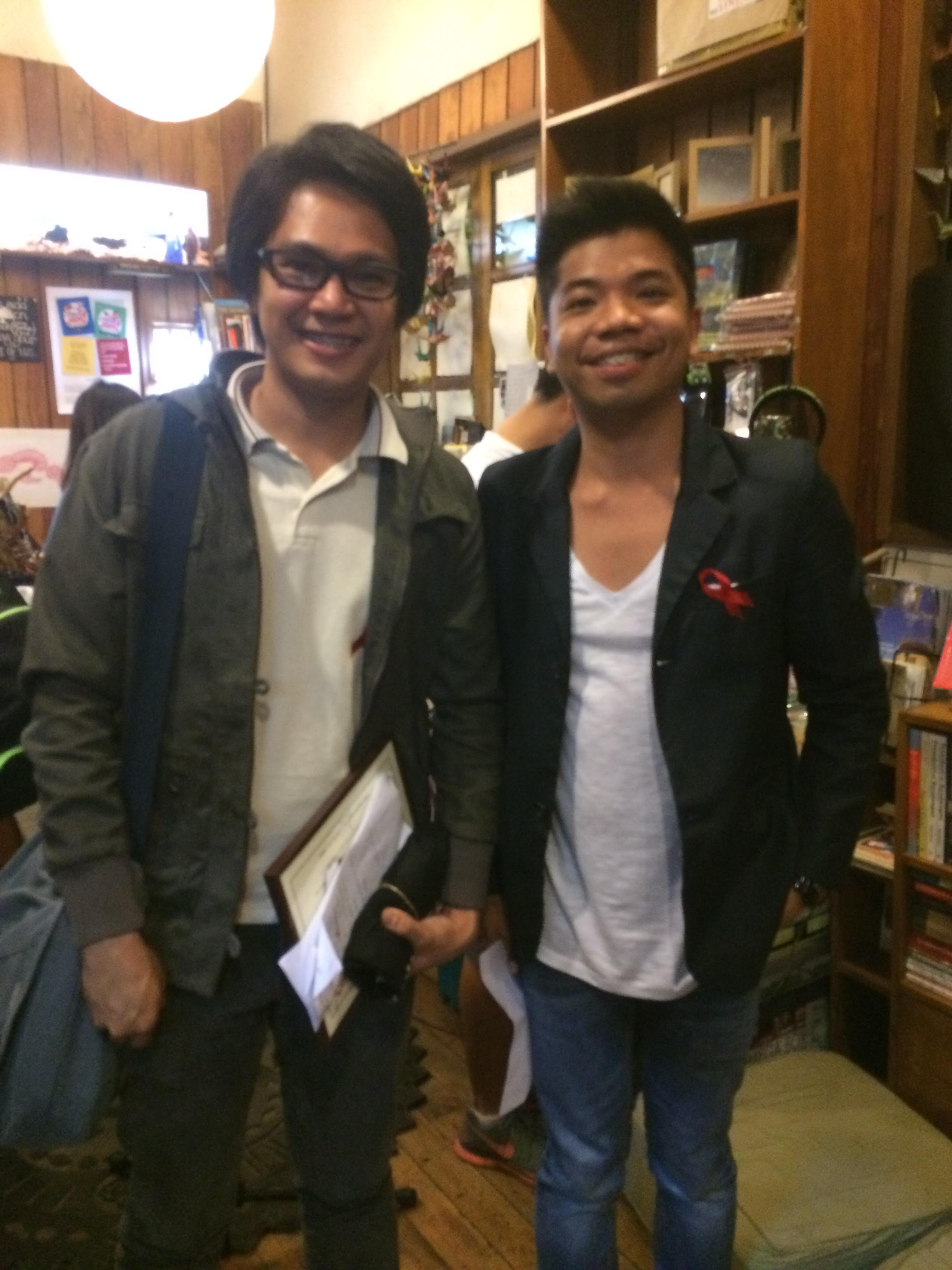 1st place winning piece:
Linamnam ng Pagtatalik
ni Paulino II Cuison
Malulusog na dibdib.
Balingkinitang katawan.
Kayumangging kutis.
May linamnam ang pagtatalik
May talim din ang lipunan.
Aba! Birhen!
Birhen kang banaag ng lipunan
ng mga matang mapanising
nagtatali ng mga pisi na
sumusulsi sa kahinahunan
ng pagkababae.
Aba! Birhen?
Birhen kang nagnanaknak ng dugo
sa sinapupunang kahit katorse o
trese ay naglilimbag ng katinuang
walang liwana, walang kilos
na pagpapanata ng pagkalalaki.
Aba birhen!
Birhen kang ang puri ay
walang dangal mula sa iyong
pagnamnam ng mga nagkukubling
hinanakit, pasanin at tampulan
ng kasalanan, karangyaan, at
pagkamuhi sa bahaghari ng
pagbabakla.
Babae! Birhen?
Lalaki? Birhen!
Bakla?
Ako!
Birhen.
Birhen?
Aba! Birhen ka?
Birhen!
Birhen kang naglililok ng
katagang pumapaimbulog sa
kasanayan at pagpapakadalubhasa.
Babae.
Lalaki.
Birhen?
Aba! Birhen ka mula
sa iyong kukoteng pumapailanlang
ang mga tayutay na walang
kabuluhan.
Bakla!
Aba! Hindi.
Hindi ako birhen.
Ngunit sa minsan kong
pagpapaslit at kabataan,
Birhen akong mahusay,
May kasanayan.
Lalaki!
Babae?
Aba!
Bakla! Aba birhen?
Sana'y sa iyong mata'y
walang alipustang magdudulot
nang nagbubukal na kahinaan.
Birhen!
Ang iyong mga mata ang aking
paningin.

Birhen! Ako?

Hindi.

2nd place winning piece:
Virginity
By: Villia Jeeremovas

It is all about lies
About who did and who didn't
About who will and who won't.

It is all about fear
To lose it or not lose it
To have it be known.

Yes, it is all about fear
To be denied
To be defied
To be alone
To say yes, to say no.

It is all about lies
About what lies ahead
What lies behind
What lies in wait
Yes, it is all about lies.

Yours and mine.

3rd place winning piece:

Virginity
By: Solana Perez

Are you sure? It might hurt.
Hey, babe, I go horseback riding almost 8 hours a week.
I can take it.
But No, she couldn't.

Is it okay?
Oh come on, I know grandparents who drop acid and smoke a shit ton of weed everyday.
A needle ain't so different.
Oh but it was.

You're positive. I'm sorry.
Uhm. I'm positive that I'm not.
Hell no, hell hell hell fucking no!
I only did one each.
One night unprotected.
One needle shared.

Oh baby. YOLO. You only live once, you know.
There's a first time for everything.
Positivity is like the worst marriage and baby, ever.

The kind where I say
"I saved my maidenhead for you."
And the doctor say
"Till death do you part."

You fucked we good, HIV.
And it was my first time too.